Our Mission
Helping Students Make Smart Financial Decisions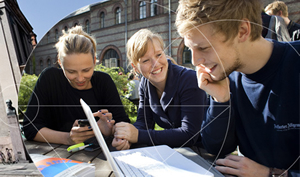 Financial Literacy 101 is an independent, non-commercial financial education program. For over a decade, colleges, universities, and community organizations have used Financial Literacy 101 to teach critical financial skills to a wide range of students.
Financial Literacy 101 builds on over one million completed assignments to offer a learning experience that's tailored to each student and to their institution's financial education goals. Many schools use the program for all students or for select students groups. Implementations can range from a one-time course experience for first-year students to a multi-course curriculum spread over a number of years. With full course customization, Financial Literacy 101 fits into a wide variety of implementation scenarios.
For more information on bringing Financial Literacy 101 to your organization, please visit us at DecisionPartners.org.