Financial Literacy for College Students
Whether you're a new college student or a working adult going back to school, the financial choices you make now can affect your life for decades.
Financial Literacy 101 helps you make sense of financial knowledge and apply it to your life with a personalized plan. And if you're not sure where to start, interactive assessments will help you uncover your financial goals, opportunities, and any blind stops that could stand in your way. Financial Literacy 101 is always provided at no charge to students through your college, university or related organization.
School administrator? Learn how to bring us to your campus.
Watch the Financial Literacy Basics introduction video.
Making a Financial Plan
Most students live busy lives, so Financial Literacy 101 helps you make the most of every visit. Through your personalized Financial Literacy 101 account, you'll build a portfolio of achievements encourage smart financial decision-making.
Get objective feedback on your money knowledge, attitudes, and behaviors, assess your risk of identity theft, learn about your financial personality, plus more.
Complete online courses designed by your college or university.
Create a monthly spending plan and compare it with your actual spending.
Measure your financial health over time with our financial check-up assessment.
Set financial goals and track your progress with our interactive checklist tool.
Create a notebook linked to topics that are most relevant to you (or that you have questions about).
Calculate the cost of financing a car, borrowing for higher education, buying a home, or paying off credit card debt.
Learn with Financial Literacy 101 at any time and from any device, including tablets and smart phones.
Financial Literacy Courses
Financial Literacy 101 courses are interactive experiences that could include multimedia, textual resources, quiz / survey questions, and personalized financial assessments.
The very best education comes from those who know you best, so each school can customize money management courses for students using our content and their content. Select courses include:
Budget Basics
From setting goals to paying off loans, the basics of effective budget management.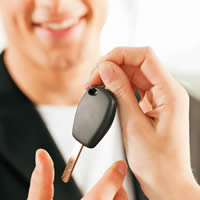 Buying a Car
From choosing a make and model to financing a purchase, topics every consumer should understand when buying a car.
Dealing with Debt
What to consider if you're in trouble with debt, from creating a debt reduction plan to your rights when dealing with debt collectors.
Financial Basics
This course covers the basic concepts required to effectively manage money while in college.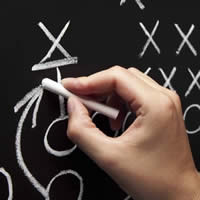 Financial Planning
What you need to know to start making a long-term financial plan, from getting married to planning for retirement.
Having a Baby
A look at the financial challenges of raising a child.
Identity Theft
An overview of identity theft, including strategies for preventing it and what to do if it happens to you.
Managing Credit
Credit reports and scores, credit vs. debit cards, reading your credit report, plus more.
Managing Student Loan Debt
An introduction to student loan repayment choices and strategies. Visit the Library for in-depth coverage of repayment plan options.
Paying for College
The basics of financial aid, including the types of aid, applying for aid, borrower responsibilities, and repayment strategies.
Saving and Investing
Why and how to invest, including how to save money now.
Understanding Insurance
Understanding the common types of insurance, including auto, renters, health, plus more.
Workplace Transition
An introduction to key financial and workplace skills needed for a successful transition from school to work.
Enter your access code to get started.
Codes are provided by your college, university or related organization.
No access code?
We'd love to have your help in introducing Financial Literacy 101 to your school. Please tell them about us!
Feel free to contact us if you need more information. You can also get some basic money management knowledge with our Financial Literacy Guide.
We appreciate your help!